Native American Contemporary Beaded Jewelry
Beadwork by Dorla Hershkovitz


View my bracelets, earrings, necklaces, ankle bracelets and medicine bags by clicking page number below to enter gallery:
[Home Page] [Beadwork 1] [Beadwork 2] [Beadwork 3] [Beadwork 4] [Beadwork 5] [Beadwork 6]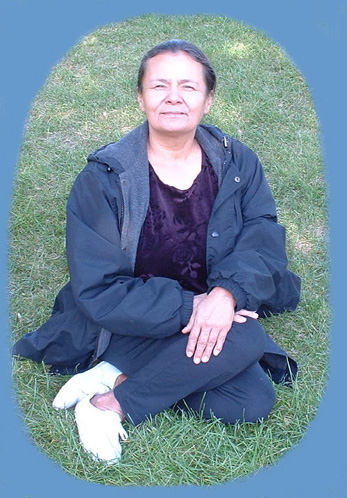 Welcome to this exhibit of my beadwork which I call Native American contemporary beaded jewelry. I was born at Red Lake reservation in Northern Minnesota and started beading when I was fifteen. In the years since I have developed my own technique, color combinations and designs. They were inspired by different cultures, nature and people's requests. Glass seed beads are used in the jewelry shown on this site with some items also using bone beads and gemstone beads.
[Necklaces and earrings] [Medicine bags] [Stone pendant necklaces] [Bracelets and necklace] [Medicine bags and necklaces] [Bracelets and necklaces]


If you are interested in my jewelry or have questions about my beadwork, I can be reached at the following email address and phone number:

Email: dorlahershkovitz@yahoo.com
Telephone: 651-756-1870

Please enjoy the beadwork pictured here that is from the last several years. At this time I am no longer taking orders for beadwork pictured on this website except for the most recent additions. See these at new beadwork.

Beads by Dorla.

Updated November 23, 2011